Thomas Pakenham Books
Thomas Francis Dermot Pakenham, 8th Earl of Longford (b.1933) is an Irish historian, author and arborist.
Please note, this page contains affiliate links, which means Shakari Connection receives a commission if you make a purchase using these links.
The Scramble For Africa: White Man's Conquest Of The Dark Continent From 1876 To 1912 by Thomas Pakenham (1992) is a lengthy and detailed account of the frenzied peak of European conquest and colonization of the African continent between 1876 and 1912. It is a history of the period and one encounters such legendary people, places and events as David Livingstone and Henry Morton Stanley, King Leopold II of Belgium and ruthless exploiter of the Congo, Charles Gordon and the Mahdi and Khartoum, Cecil Rhodes, Fashoda, Edmund Morel, Major-General Kitchener and his concentration camps, and the German near-extermination of Herero tribesman in German South-West Africa.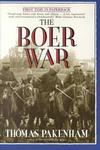 The Boer War by Thomas Pakenham (1988) is a full-scale history of the war, based on first-hand and largely unpublished sources ranging from the private papers of the leading protagonists to the recollections of survivors from both sides.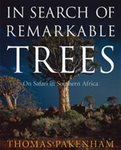 In Search Of Remarkable Trees: On Safari In Southern Africa by Thomas Pakenham (2007). His particular quarry is the rare, the giant, the very old, the extraordinary, or the simply beautiful, or those trees imbued with significance, written about by the great explorers of the past, or associated with magic, or folklore, or ritual.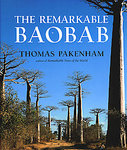 The Remarkable Baobab by Thomas Pakenham (2004). Standing tall on the sunburned plains of Africa and Australia, baobabs may be the oldest life forms on the planet. Many of the specimens still standing today have been around for well over two thousand years. Tremendous in size and bizarre in appearance, they have provided food, medicine, places of refuge and worship to countless peoples, even serving as prisons and tombs on occasion.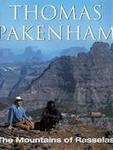 The Mountains Of Rasselas: An Ethiopian Adventure by Thomas Pakenham (1998) is the search for the legendary mountain prison of the royal princes of Abyssinia. Illustrated with photos, drawings and maps.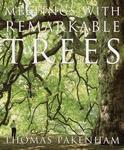 Meetings With Remarkable Trees by Thomas Pakenham (2004) is a collection of tree portraits. The 60 trees are grouped together according to their own personalities: Natives, Travellers, Survivors. The collection captures the history and beauty of some of the earth's largest and oldest living structures.
Remarkable Trees Of The World by Thomas Pakenham (2002) is a landmark volume celebrating the most remarkable trees on the planet. Pakenham takes readers on a voyage across four continents and introduces them to arbors of all shapes and sizes - dwarfs, giants, aliens and monuments.