American Sporting Firearms Books
The American sporting firearms books include general works on American rifles and shotguns, plus individual American gun manufacturers.
Please note, this page contains affiliate links, which means Shakari Connection receives a commission if you make a purchase using these links.
Larry L Baer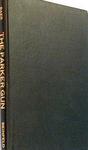 The Parker Gun: An Immortal American Classic by Larry L Baer (1974) is a very well illustrated history of the Parker gun which was made between 1865 and 1945. It has become the most sought-after gun in the States.
Art Carter
The Sporting Craftsmen: A Complete Guide To Contemporary Makers Of Custom-Built Sporting Equipment by Art Carter (1994). A complete guide to American makers of custom-built sporting equipment. Includes: rods, reels, knives, rifles, muzzleloaders, bows, decoys, waterfowl calls.
John Houston Craige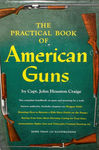 The Practical Book Of American Guns by John Houston Craige (1950). Very Scarce. Sought after by gun collectors. Includes topic such as guns made America, firearms makers of the United States, military rifles and pistols, the National Rifle Association, hunting rifles, rifle sights and hunting with the rifle.
Grits Gresham & Tom Gresham
Weatherby: The Man. The Gun. The Legend by Grits Gresham & Tom Gresham (1992) is a complete guide to Weatherby rifles with a detailed history that begins with Roy Weatherby, the man who started it all. Roy Weatherby (1910 - 1988) was the founder and owner of Weatherby, Inc, an American rifle, shotgun and cartridge manufacturing company founded 1945.
Peter H Johnson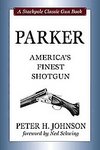 Parker: America's Finest Shotgun by Peter H Johnson (1961). First created by Charles Parker in 1865, Parker guns were arguably the best firearms available from their inception to their final production in 1947. Johnson's classic reference details the origin of Parker guns, outstanding dates in Parker history, the absorption by Remington and other important facts for the avid gun collector.
John Lachuk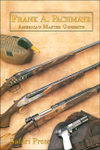 Frank Pachmayr: The Story Of America's Master Gunsmith And His Guns by John Lachuk (1995) is a history of the Pachmayr family and their firm of gunsmiths.
The Gun Digest Book Of The .22 Rimfire by John Lachuk (1978) is a guide of what is currently available in rifles, handguns, ammunition and accessories, practical plinking and serious shooting games, using the .22 as a hunting and survival gun and how to achieve maximum accuracy for hunting and target shooting.
Guns And Ammo For Hunting Big Game edited by John Lachuk (1965) is a classic Elmer Keith volume on hunting big game edited by John Lachuk.
Michael McIntosh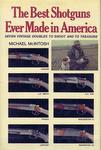 The Best Shotguns Ever Made In America: Seven Vintage Doubles To Shoot And To Treasure by Michael McIntosh (1981) is an excellent work by renowned firearms author McIntosh and his descriptions of shooting and collecting fine quality vintage American made double barreled shotguns. He includes Parker, L C Smith, Ithaca, Lefevre, A H Fox, Winchester and the Remington model 32.
Ed Muderlak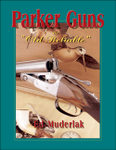 Parker Guns: The Old Reliable by Ed Muderlak (1997). Unlike most gunwriters, Ed Muderlak has done a remarkable job doing original research instead of repeating the same (and often misleading) information of others. The interesting results will set the conventional wisdom expressed by gunwriters on its head. Muderlak takes a refreshing look at the small beginnings, the golden years and the ultimate decline of what must be the most famous of all the American shotgun manufacturers.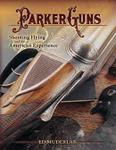 Parker Guns, Shooting Flying And The American Experience by Ed Muderlak (2008) explains the evolution of sport hunting with a shotgun and how Parker guns fit into the picture. Includes the history of the breech-loading shotgun, the development of the shotgun cartridge, the details of Parker's competitors, the history of live pigeon and trap shooting and a survey of early shooting literature.
Alexander Rose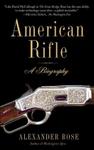 American Rifle: A Biography by Alexander Rose (2009). Historian Alexander Rose delivers a colourful biography of an American icon, the rifle. Drawing on the words of foot soldiers, inventors and presidents, based on extensive new research, and spanning from the Revolution to the present day, 'American Rifle' is a balanced, entertaining history of the rifle and its place in American culture.
Jon R Sundra
Jon R Sundra is an American firearms and hunting writer. He has served on the editorial staff of many publications including Shooting Times, Petersen's Hunting, Guns & Ammo, Guns, Guns & Hunting, Rifle Firepower, Gun Digest and many more magazines. Not counting his American hunting trips, he has made more than one hundred foreign hunting trips on five continents, including twenty African safaris.
Hell I'm Still Here!: Fifty Years A Gunwriter by Jon R Sundra (2018) is primarily not a description of his hunts but a humorous description of the era in which gunwriters were kings of their domain and had egos to match. The author associated with Elmer Keith, Jack O'Connor, Warren Page, Slim Pickens, Charles Askins, Bill Jordan, Skeeter Skelton, Bob Milek, John Wooters, George Nonte, Jack Lewis and others, and he tells amusing stories of these giants of the gunwriting world.
L R Wallack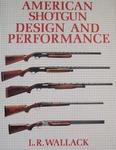 American Shotgun Design And Performance by L R Wallack (1977) describes a wide variety of shotguns - singles, doubles, pumps, autoloaders and the rare bolt action - and how they work as well as the mechanisms and complexities that comprise them and much more.
Harold F Williamson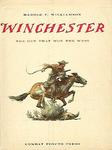 Winchester - The Gun That Won The West by Harold F Williamson (1952) is a history of the Winchester Repeating Arms Company, from its corporate antecedents through to 1931. The author was a noted economic historian at Northwestern University, and his work examines a host of issues, ranging from production methods and labour relations to retailing practices, that contributed to Winchester's success.
Winchester Rifle 1964 NRA Convention Scrapbook "Proved on Safari"
Winchester Rifle 1964 NRA Convention Scrapbook: "Proved on Safari" (1964). Scrapbook of memorabilia and photographs documenting the African safari-themed Winchester Rifle exhibit at 1964's NRA convention in Los Angeles. It includes press releases, schedules and publicity materials to spotlight the 'Professional Hunter' and the Winchester guest of honour David Ommanney, who is featured posing with his gun and with various dead animals, all attesting to the efficacy of Winchester's signature product. The Winchester tent was reported by contemporary media as the '64 convention's most popular attraction. Winchester used the occasion of the convention to promote 'Safari', its made-for-TV film starring David Ommanney, Winchester's 'Man in Africa'. A press release notes that Ommanney was also slated to appear on the 'True Adventure' program while there in Los Angeles, to explain the role of a 'white hunter' and to give many tips on the dangerous profession.
(Image below may not be in the scrapbook - found in 1964 Boy's Life magazine)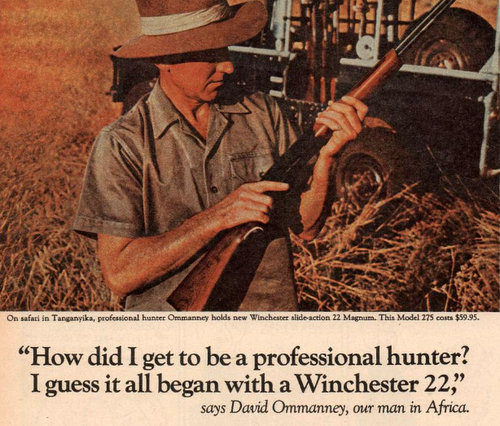 David Ommanney, Winchester's 'Man in Africa' (Boys' Life Sept, 1964)