Finn Aagaard Books
Finn Aagaard (1932 - 2000) was born to Norwegian parents and raised in Kenya, hunting from a very young age. He became a dedicated professional hunter and he pursued that career until it was outlawed in Kenya in 1977.
Read a Field & Stream article about Finn Aagaard: The Real Deal: The Story of Finn Aagaard, Part I & The Real Deal: The Story of Finn Aagaard, Part II
Please note, this page contains affiliate links, which means Shakari Connection receives a commission if you make a purchase using these links.
Aagaard's Africa: A Hunter Remembers by Finn Aagaard (1991) is an account of his lifetime of hunting experiences in his native Kenya. This is the only book actually written by Aagaard.
Aagaard's African Adventures by Finn & Berit Aagaard (2007). The first part of this book contains the complete, original manuscript of 'Aagaard's Africa', which was published in an abridged form in 1991. His wife, Berit, has expanded on Finn's hunting stories with never before published material found in Finn Aagaard's journals dating back to 1956.
Finn Aagaard On Kenya
by Finn Aargaard (1999). Not long before his death in 2000, Finn Aagaard recorded approximately 3 hours of stories and reminiscences from his early days as a youth in Kenya to his PH career to his moving to the United States and writing for the NRA. Audio Book - Set Of 3 CDs.
Finn Aagaard: Selected Works by Finn Aaagaard (2007) was published posthumusly and includes his tales of leopards, how to manage dangerous game, one rifle/one load, killing power myths and much more.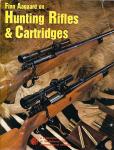 Finn Aagaard On Hunting Rifles And Cartridges by Finn Aagaard (1990) is a compilation of articles by Aagaard on weapons and ammunition.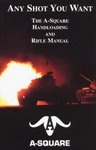 Any Shot You Want: The A-Square Handloading And Rifle Manual by Art Alphin, Finn Aaagaard and Craig Boddington (1996) is a very thorough, easily readable treatise on the history, design, capabilities and use of sporting rifles and cartridges. It emphasizes safety procedures, includes safety in transportation and storage. Handloading data plus rifle and cartridge selection guide for target shooting and hunting everything from prairie dogs to the largest game on earth.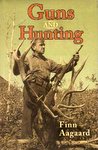 Guns And Hunting: Two Decades Of Thoughts On Guns And Calibers by Finn Aagaard (2012). Finn Aagaard, a professional hunter in Kenya following WWII, moved to the USA in the 1970s. He gained a reputation as one of the finest gun writers particularly for the American Rifleman and American Hunter. The very best of these stories have now been collected in book form. Aaagaard had hunted extensively, and his stories on African and North American hunting are fascinating. He was also the type of hunter who took painstaking notes on all his ballistic experiences. For instance, he kept a record of every rifle he owned and he recorded every single shot fired through its barrel.
---
Finn Aagaard Books
Back to Top
Page Updated: Jan 2021