Fred Bear Books
Years after his death in 1988, Fred Bear's name and legacy are indelibly etched into the fabric of hunting and the hunting tradition. Born into a hunting family rife with ingenuity. Papa Bear as he was affectionately known to millions of outdoorsmen and women, combined his rare talents and passions to craft the hunting equipment and intrigue which would propel an entire industry. His is an epic journey of overwhelming success in business and as the founder of Bear Archery and in the field as a world record-setting bowhunter. Fred Bear's story is filled with fame, glory and celebrity; but his life at times was also laced with considerable heartache, struggle and disapointment.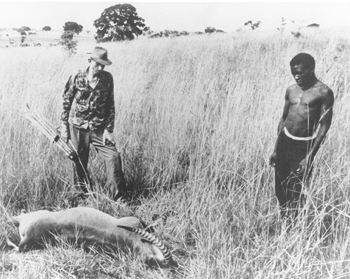 Please note, this page contains affiliate links, which means Shakari Connection receives a commission if you make a purchase using these links.
Fred Bear's Field Notes: A Lifetime Of Outdoor Lore And Memories By One The Foremost Bowhunters In The World by Fred Bear (1976). Hunting big game with bow and arrow in British Columbia, Alaska, Africa, India and South America.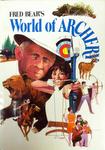 Fred Bear's World Of Archery by Fred Bear (1979). Covers the history of archery from ancient times, teaching classes, recreational archery, equipment and industry standards.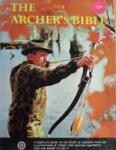 The Archer's Bible by Fred Bear (1968). A complete guide to the sport of archery with over 150 illustrations of target and hunting equipment, plus how and where to use it.
Books About Fred Bear:
Charles Kroll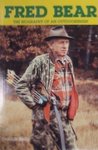 Fred Bear: The Biography Of An Outdoorsman by Charles Kroll (1988)
Dick Lattimer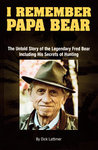 I Remember Papa Bear: The Untold Story Of The Legendary Fred Bear Including His Secrets Of Hunting by Dick Lattimer (2006). Inspiring and educational tales which pay homage to the life and legend of famed hunter and outdoorsman Fred Bear.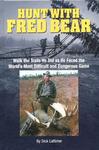 Hunt With Fred Bear: Walk The Trails That He Did As He Faced The World's Most Dangerous Game by Dick Lattimer (2006) Now, for the first time, we are introduced to Papa Bear by author Dick Lattimer, Fred's right hand man, friend and confidant for more than two decades. This is the behind the-scenes life story, an insider's view, of the man who became hunting's greatest ambassador of all time. 25 chapters include... The Creation of Fred Bear, Fred Bear showed Me How, Fred's Secret Hunting Camp, First Compound Bows. Why Papa Bear Couldn't Shoot Them, Fred's Last Alaskan Hunt, and Fred's Final Days,
Robert S Munger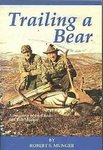 Trailing A Bear: Adventures Of Fred Bear And Bob Munger by Robert S Munger (1995)