Firearm Optics Books
Firearm optics books cover rifle scopes, binoculars, range-finders and more.
Please note, this page contains affiliate links, which means Shakari Connection receives a commission if you make a purchase using these links.
John Barness
Optics For The Hunter by John Barness (1999) explains everything the average hunter should know about buying and using modern optics.
Thomas McIntyre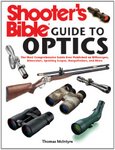 Shooter's Bible: Guide To Optics by Thomas McIntyre (2012). This book will help you figure out which optics best fit your needs, as well as your budget. The 'Shooter's Bible: Guide To Optics' lists every quality sporting optic on the market today. Loaded with colour photographs, this book features a new products section, listing all new riflescopes, binoculars, rangefinders, and spotting scopes, plus in-depth features on how to use binoculars, how to mount and sight in a rifle scope and much more.
Clair F Rees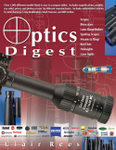 Optics Digest: Scopes, Binoculars, Range Finders And Spotting Scopes by Clair F Rees (2004) contains exact listings, in table format for ease-of-comparison shopping, for nearly every scope (rifle, shotgun, pistol), binocular, spotting scope, red-dot sight and laser rangefinder.
Nick Stroebel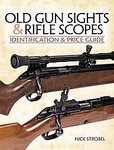 Old Gunsights And Rifle Scopes: Identification And Price Guide by Nick Stroebel (2008) is the first and only collecting and price guide for scopes and sights. Whether you are a shooting buff, collector, historian, antique dealer or military aficionado, this book helps you identify, research and determine market pricing for old gunsights and rifle scopes.