Jim H Williams Books
Lt Col J H Williams worked as a forest manager for the Bombay Burma Trading Corporation for 22 years. For three years he was with the British Army during the Burma Campaign directing the work of the elephants.
Please note, this page contains affiliate links, which means Shakari Connection receives a commission if you make a purchase using these links.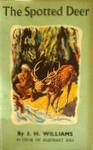 The Spotted Deer by Jim H Williams (1957)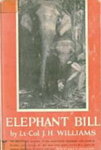 Elephant Bill by Jim H Williams (1950). An affectionate account of the remarkable elephants who work in Burma's teak forests, by the man who spent twenty-five years directing elephants in peace and war. Most of the period covered by the book is that between the two World Wars, but the elephants played a remarkable role helping the XIVth Army build bridges during the Second World War.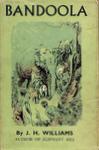 Bandoola by Jim H Williams (1953). Adventures in the forests of northern Burma, especially regarding an elephant named Bandoola who appearerd in the author's book, 'Elephant Bill'.
Susan Williams
The Footprints Of Elephant Bill by Susan Williams (1962) is the story of Elephant Bill told by his wife, Susan Williams. Elephant Bill was called upon by the 14th Army to be O.C. Elephants during the Battle of Burma and he has become a legend to all who have read and loved his books Elephant Bill, Bandoola and others. Susan Williams has many new stories to tell of wild life in the jungle in which she lived from early years until the Japanese invasions of Burma forced her to leave.