Hello


Shakari Connection Bookshelf Newsletter
Issue 005 | September 2012
It has been well over a year since my last Bookshelf newsletter due to our re-location to Portugal. A veritable feast of new African hunting and 'Africana' books have been published over the past year. Also many re-discovered dusty old African hunting books have come to light that you might enjoy.
The Bookshelf Bookshelf has been 'Kindled' now. In addition to the print version link, you can purchase and download the Kindle version by clicking the Kindle link. Quite a few of the old classic African explorer and 'Africana' books are downloadable for free. I just hope there are enough readers that still love real books!
New on the Shakari Connection Bookshelf is a mega tiger hunting page. Practically everyone who hunted a tiger at the time of the Raj, wrote a book about it!
There is also a new DVD section on the Bookshelf with dozens of African hunting DVDs, African bow-hunting DVDs, sheep hunting DVDs and Hollywood Goes To Africa DVDs.
---
On with this month's selection of print books.....starting with the oldest...
Carl Georg Schilling was a hunter and photographer who took some of the earliest pictures of African game animals, experimenting with primitive flash powder, giant photographic plates and rudimentary telephoto lenses. His famous 'With Flashlight And Rifle', was followed by 'In Wildest Africa' with more on photographing and hunting game in East Africa.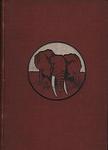 In Wildest Africa by C G Schillings (1907). 2 Volumes. Schillings captures the essence of the African landscape with his brilliant, early photographs. Contains over 300 photographic studies direct from the author's negatives, taken by day and night.
---
Another great old African hunting tome...

Sport On Setit: The Narrative Of A Sporting Trip Along The Rivers Atbara And Setit by F Cecil Cobb (1911). With a rifle borrowed from Powell Cotton the author and his hunting partner hunted elephant, waterbuck, kudu and more along the banks of the rivers Artbara and Setit in the Sudan.
---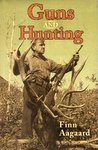 Guns And Hunting: Two Decades Of Thoughts On Guns And Calibers by Finn Aagaard (2012). Finn Aagaard, a professional hunter in Kenya following WWII, moved to the USA in the 1970s. He gained a reputation as one of the finest gun writers particularly for the American Rifleman and American Hunter publications. The very best of these stories have now been collected in book form. Aaagaard had hunted extensively, and his stories on African and North American hunting are fascinating. He was also the type of hunter who took painstaking notes on all his ballistic experiences. For instance, he kept a record of every rifle he owned and he recorded every single shot fired through its barrel.
---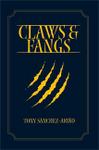 Claws And Fangs by Tony Sanchez-Arino (2010) is a mix of reminiscences of the author's early days and African hunting as it is today. As usual there is a wealth of fascinating stories from this remarkable hunter and author.
---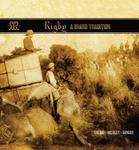 Rigby: A Grand Tradition by Silvio Calabi, Steve Helsley & Roger Sanger(2012). This is the fascinating story of John Rigby & Co., which details the legendary exploits of famous Rigby owners Jim Corbett, W D M Bell, Field Marshall Mannerheim and others. It is the story of colonial adventure, of the world's most famous big-game hunters and their rifles. Extensively illustrated and including a thorough treatment of the development of the technology behind Rigby rifles and ammunition, this book provides substantial insight into the people, adventures and rifles behind big game hunting in the early 20th century.
---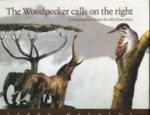 The Woodpecker Calls On The Right by Terry Mathews (2010). Professional Hunter Terry Mathews worked for both Safariland and Ker & Downey hunting companies in the 1950s and was a contemporary of Eric Rudgren, Tony Archer and John Sutton. He was particularly known for his high-profile celebrity clients. After working on numerous African movie productions, the film stars, such as Stewart Granger, Robert Montgomery, Bing Crosby and others, booked their hunts with him. In 1968, Mathews lost his eye after a bird shooting accident which curtailed his hunting career to a certain extent. He still ran his own company 'Mathews Safaris' hiring freelance PHs, guided photographic safaris and became a renowned wildlife sculptor.
---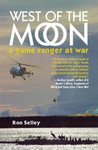 West Of The Moon by Ron Selley (2009) is in two distinct parts: Part 1 chronicles the author's earlier years - an idyllic childhood spent roaming and hunting among the empty, rolling hills of northern Zululand. Part 2 recounts the author's move to Rhodesia where he becomes a game ranger, dealing with 'problem animals' in the farming area and the escalating terrorist war in the Gonarezhou National Park.
---
If you like this newsletter, please do me a big favour and "pay it forward."
If a friend did forward this to you and if you like what you read, please subscribe by visiting Shakari Connection Bookshelf
Join us on Facebook...

Good Reading & Good Hunting