African Trophy Skinning
Top quality African trophy skinning is the vital to the success of your trophy mounts. Most taxidermy disasters occur with bad skinning and/or badly preserved skins. There is little that even the best taxidermist can do when faced with a rubbery, hard or disintegrating skin or one with rampant 'hair slip'.
Most hunters are on their first sundowner when work starts in earnest in the skinning shed. However, you will be more than welcome to watch if you are interested - most skinners will be pleased to show off their skills.
From the moment your animal dies, decay begins to set in and in the heat of Africa, this process is accelerated.
It is of utmost importance that skinning starts without delay. If the trophies are left for too long, bacteria attack the hair roots and 'hair slip' occurs. (This is when the hair of the animal rubs off the skin).
If you are out hunting and far from the skinning shed, your PH will ask the trackers to skin the animal in the field. Depending on the mount you want, this usually entails just skinning out the body, leaving the head skin intact on the skull.
When the carcass needs to be moved before skinning it must not be dragged over stones or other sharp objects and care must be taken when loading the carcass into the truck.
To protect the skin from the hot bed of the hunting truck, the trophy will be bedded down on and covered with a thick layer of cut grass or leaves.
It is at this stage that you need to commit to a specific trophy mount as the skin must be cut correctly for this. As you will see from the diagrams below, once the main incisions are made, you cannot change your mind - for example, a shoulder mount cut cannot be converted to a full or rug mount.
Skinning Procedures
Skin out the animal according to the mount required.
The skin must be washed and cleaned to remove all blood and dirt.
Anti-bacterial solutions, which can be diluted into water and then washed on the skin, will assist in preventing 'hair slip'.
On a preferably wooden, ventilated platform, place a layer of salt 10mm thick.
Place the skin onto this layer of salt HAIRSIDE down.
Cover the skin with another layer of salt, making sure that this is completely covered and there are no folds where salt has not penetrated.
Remove the skin after a few days; shake the excess salt away, not forgetting the ears.
Hang up to wind-dry in the shade. NEVER leave in direct sunlight.
When the skin is almost dry but still pliable, fold into a fairly small, neat, parcel with the hair on the inside to protect the hair from damage.
Birds, porcupine and fish can be frozen as they are and MUST NOT be gutted.
Diagram 1: Cape Mount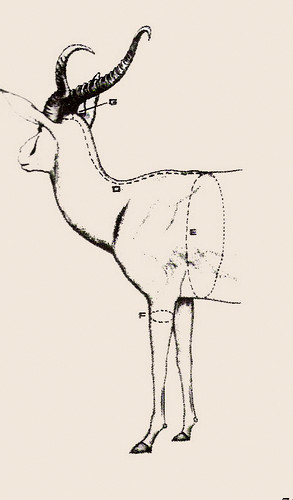 Diagram 2: Full Mount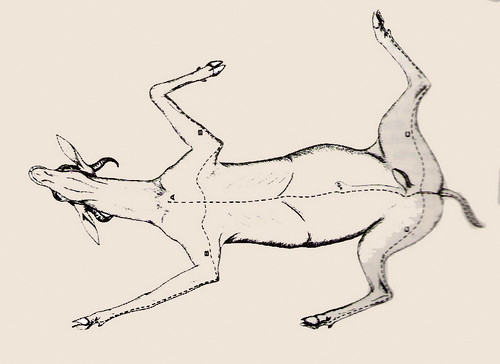 Diagram 3: Flat Skin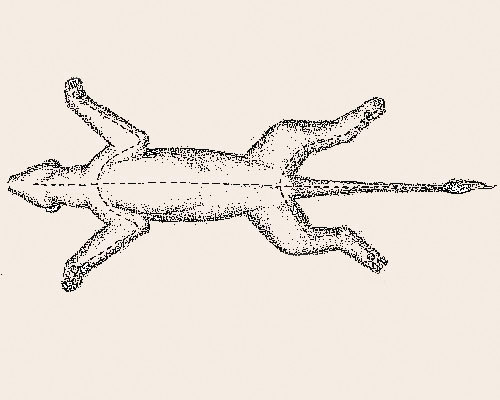 Problems With African Trophy Skins
There are recurrent problems with trophy skins coming out of several African countries which make it very hard for the taxidermist to work with the trophy and get a good result. It might be worth checking with your outfitter if he is aware and needs to take action.
Some skins from Zimbabwe are difficult to process, being stiff and discoloured. This is because poor quality salt with a high lime content is used to preserve them. Make sure your outfitter uses fresh, top-grade salt.
Skins from CAR and other central/western African countries have problems due to difficulties with drying in the high humidity. The skins of antelopes particularly, lose their flexibility but with special tanning processes this can usually be rectified
Skins from Tanzania, Zambia and Botswana suffer from overdoses of insecticide as well as poor salt on occasion, causing hardness and disintegration.
After Skinning
All the separate trophy parts will be tagged with an 'indestructible' label as soon as possible to prevent them being mixed up with any other similar trophies and the PH will keep a taxidermy register up to date with all your species and the taxidermy instructions.
At the end of the hunt you can review the taxidermy instructions and sign the register, keeping a copy for yourself.
A copy of the taxidermy register will also go to the taxidermist who will review and finalise everything with you before work starts on the trophies.
African Trophy Skinning Recommended Viewing
LifeForm Taxidermy have released a free app full of excellent information on skinning African animals.
More On African Trophy Taxidermy