Underwear For Hunting
Well-fitting and supportive underwear for hunting in Africa is essential - it is not a small consideration.
Underpants were not a clothing item we would have thought to mention had we not come across a hunter whose Tanzanian buffalo hunt was practically ruined by his underpants.
This well-built gentleman had opted for loose boxer shorts and became so chafed and sore that he found it completely impossible to walk.
Choosing Underwear For Hunting
Comfortable for many hours of wear.
Non-synthetic material like cotton, so sweat absorbent.
A design that provides good support.
Any colour!
In other words....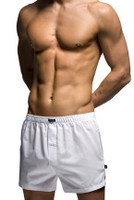 ---
Underwear For Hunting
Back to Top