Travel Insurance For African Hunting
Page Updated: May 2020
Travel insurance for African hunting with full cover for every possible eventuality is strongly recommended.
It is recommended to use an insurance company that caters for the special needs of travelling hunters as regular travel insurance may not be adequate.
Travel Insurance For African Hunting Must Include Cover For....
Hunting Trip Cancellation
Hunting in Africa is not inexpensive and should something unexpected occur that forces you to cancel your hunt, in many cases you will not get any deposits back.
The best you can expect is a partial return of a deposit if the cancellation is made early. Insuring for trip cancellation ensures you will not be out of pocket, should you need to cancel or if a hunting company cancels your hunt.
Most travel insurance policies say they include trip cancellation coverage but you would be well-advised to read the small print carefully before purchasing a policy.
There are often exclusions that apply to trip cancellation or trip interruption that preclude benefits from being paid out. These may include:
Travel arrangements cancelled by airlines and tour operators.
Any changes made by the insured person.
Any changes to the insured persons financial circumstances.
Any government regulation changes.
Any changes to the insured person before the effective insurance date.
Failure of the tour operator, carrier or agency to provide the arranged travel plans.
This seems to include most usual eventualities leading to trip cancellation, so it might be necessary to buy additional, any reason trip cancellation cover. An additional policy should cover a percentage of the losses incurred if a trip is cancelled within certain date parameters.
Trip Delay And Missed Connection
Travel in Africa can be rather haphazard regarding airlines sticking to a flight schedule, weather conditions, possibly stolen travel documents etc. Retain all receipts for reimbursement for expenses incurred as a result of delay.
If a missed flight connection causes you to lose hunting time, make sure your policy allows for reimbursement for this pre-paid, non-refundable trip cost.
Baggage And Firearms Delay
Should your baggage or firearms be delayed on the outbound leg of your safari due to airline (mis)handling, make sure you are covered for any incurred expenses.
Lost Or Damaged Baggage, Firearms, Personal Effects And Travel Documents
The usual reimbursements for this loss or damage may not be adequate to cover expensive items like firearms and scopes. Additional separate insurance cover may be necessary.
Medical Evacuation
Hunting in Africa is a dangerous sport so make sure that you carry adequate medical and repatriation cover. Many travel insurance policies only cover the client for medical treatment and repatriation once they are medically stable in a main city hospital. Only then will evacuation be possibly activated after extensive consultation with doctors in your home country.
You must check that you are covered to effect a medical evacuation direct from the bush at practically no notice as things can go quickly and drastically wrong especially when hunting dangerous game.
You may need to take out separate cover for this with an expert medical evacuation service that will send a fully equipped aircraft into the bush.
Please note, this page contains affiliate links, which means Shakari Connection receives a commission if you make a purchase using these links.
Global Rescue
For hunters worldwide, Global Rescue provides the most comprehensive medical evacuation service available anywhere.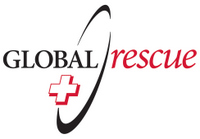 Global Rescue also offers travel insurance which can be purchased with or without membership to their medical evacuation service.
And the all important small print.
If you want more than the basic travel insurance policy, you can opt for the IMG Signature Travel Insurance Policy PLUS.
Global Rescue TotalCare membership, you get immediate access to a team of medical experts for real-time video consultations and treatment – plus all the services of a travel membership.
More On Travel To Africa
---
Travel Insurance For African Hunting
Back to Top