Travel Zimbabwe
Travel Zimbabwe - Zimbabwe is a landlocked country in south-central Africa. The country has land borders with Mozambique in the north and east, South Africa in the South, Botswana in the south-west and Zambia in the north and north-west.
Zimbabwe Basics:
Formerly: Southern Rhodesia
Capital: Harare
Area: 390,580 km2
Population: 11,376,676
Language: English and many local languages
Currency: Zimbabwean dollar (ZWD)
Electricity: 220/50Hz (Plug 3 square pins in triangle)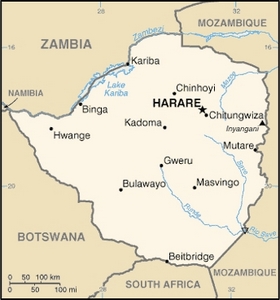 Airlines:
Air Zimbabwe operates domestic,regional international flights out of Harare.



South African Airways operates from Johannesburg to Harare



British Airways operates from London to Harare via Johannesburg



Related topics: