Crystal Glass Paperweights
Page Updated: Aug 2020
These unique crystal glass paperweights custom engraved with a portrait of your favourite person, animal or memory make a very special memento or gift.
If it is a portrait of an actual person or animal that you want, just email a really good quality photograph.
If you want a specific wild animal on your paperweight, just let us know what you have in mind. Take a look round some more pages here to see just how perfectly David Whyman captures a wild animal's likeness and character.
If you like any of the paperweight designs below, they can also be made for you.
The paperweights are all free-hand engraved, signed and dated.
Please order early for Christmas. To be sure of delivery before Christmas, please order by October.
If your order is a gift required by a specific date, please let us know so we can confirm the item can be shipped in time.
If you would like a beautiful custom engraved paperweight please contact us.
Please note Shakari Connection receives a commission if you make a purchase using this website.
Examples of Crystal Glass Paperweights
(Please click on the images to enlarge)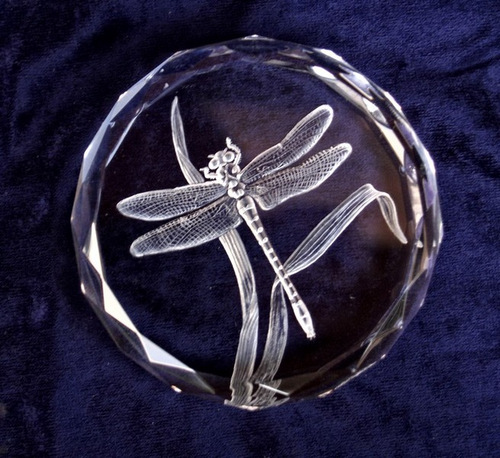 Crystal Glass Paperweight | Dragonfly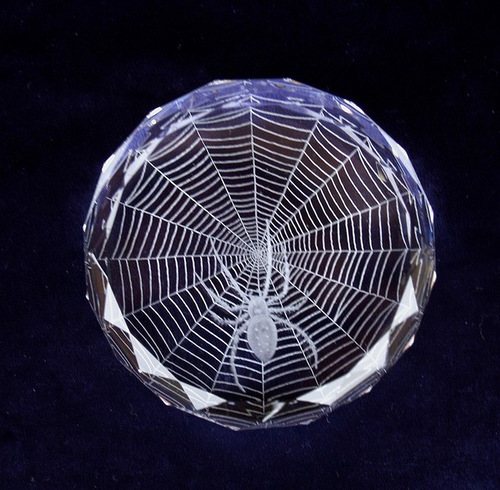 Crystal Glass Paperweight | Spider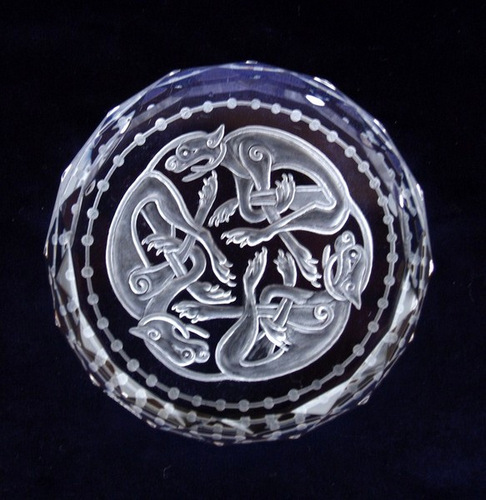 Crystal Glass Paperweight | Celtic Running Dog Design
Take A Look At More Crystal Glassware...
---
Crystal Glass Paperweights
Back to Top