Crystal Glass Vases
Page Updated: Aug 2020
You can choose whatever custom design you would like engraved on one of these handsome crystal vases. Just browse round these pages to see more examples of David Whyman's fine engravings.
You can choose a vase with a design you see here which will be reproduced especially for you.
You also can choose whether you would like a 3D design where the subject is set among scenery and which gives a different perspective depending on your angle of view. Alternatively you can opt for an animal designed on just one side of the bowl.
If you would like a custom engraving, such as a portrait or particular scene, send us a good quality photograph.
All the crystal vases are free-hand engraved, signed and dated.
Please order early for Christmas. To be sure of delivery before Christmas, please order by October.
If your order is a gift required by a specific date, please let us know so we can confirm the item can be shipped in time.
Please note Shakari Connection receives a commission if you make a purchase using this website.
Crystal Glass Vases
This beautiful 21" high oval vase is engraved both back and front creating a three-dimensional effect. Seen here depicting a fox in moonlight, the vase can be engraved in a similar fashion with an African scene....or whatever you like.
(Please click on the images to enlarge)
3D Crystal Vase | African Scene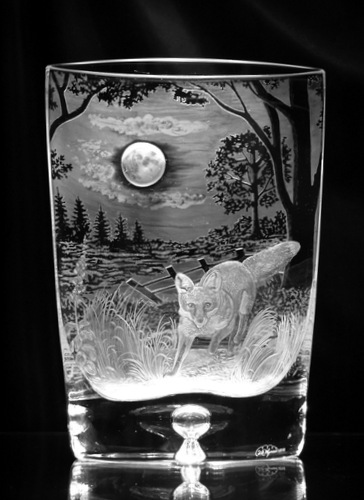 3D Crystal Vase | Fox In Moonlight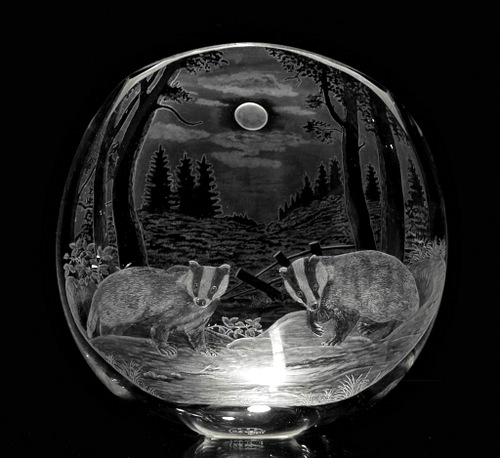 3D Crystal Vase | Badgers In Moonlight
3D Crystal Vase | Leopard In Tree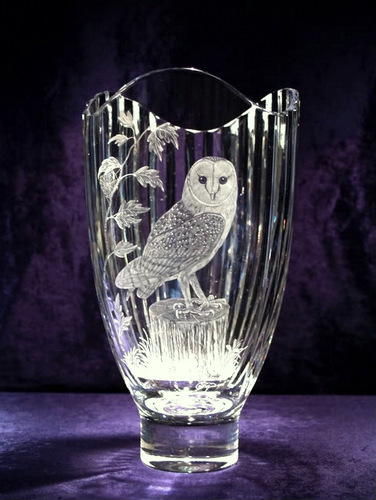 3D Crystal Vase | Barn Owl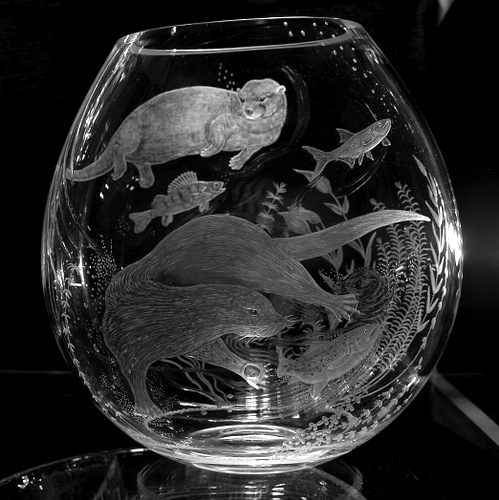 Crystal Vase | Sedge Warbler
More Wildlife In Moonlight Crystal Vases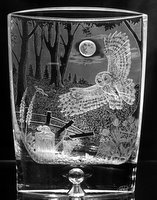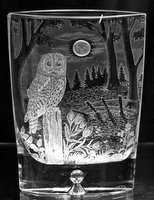 Take A Look At More Crystal Glassware...
---
Crystal Glass Vases
Back to Top