Home > Hunting Mozambique
Hunting Mozambique
Hunting Mozambique - A great hunting destination if you want tough big game hunting, free-range wild animals and no fences.
"When hunting elephant in this God forsaken country, you need a client who trusts you, who trusts your judgement, who is willing to follow, putting his life in your hands and for what you may ask? For the glory of a few seconds? The shot that will make him a successful African hunter? You need a client who is true not only to himself, but also to his Professional Hunter and who knows his limits. For in this true wilderness there has never been and never will be room for overdriven egos, pretence or anything but honesty and the spirit of the hunt. The country in question lies in the corridor between Niassa and Qurimba National Park in Gabo Delgado province, northern Mozambique. Temperatures push the thermometer into the hundreds with high humidity and almost no shade, making hunting here harder than any of the other areas I have hunted across Africa."
Read more about hunting elephant in Mozambique with Jason van Aarde of Tomkinson African Safaris.
Mozambique Hunting Season
1st April until 30th November. Most popular time to hunt is August/September. The season start date has recently changed to 1st April but it is likely to be too wet for some operators to offer hunts this early.
Mozambique Weather
Warm, tropical climate
The average temperature in the country is 28°C
Temperatures and rainfall patterns vary greatly between the regions of the country.
The areas along Mozambique's north-eastern coast are the hottest and most humid in the country, while the high-altitude regions in the Nampula and Niassa provinces are the coolest
Mozambique Map
This map may be enlarged and moved in all directions. You may also select satellite and terrain views.
Mozambique Game Laws
All trophy hunting to take place in daylight, with a few exceptions.
Hunting is allowed at night but only leopard, lion, bushpig and crocodile.
Hunting is allowed with artificial light.
Minimum number of days for a hunting safari based upon the species being hunted.
Hunting of female, young and/or immature animals is not permitted.
Clients are only permitted to hunt animals for which a permit is issued.
All animals are subject to quota availability.
Hunt permits must be issued prior to the hunt commencing.
A separate permit must be issued for each individual hunting client.
There is no minimum calibre requirement for any game.
From 2005 it was declared illegal by the Government of Mozambique, to sell or buy 'PAC' hunts. This warning was repeated in 2009.
Mozambique Hunting Species
Please note: Elephant is available to hunt in Mozambique as CITES Appendix I with a 100 animal 2010 CITES quota but the US Fish & Wildlife Service does not permit import of any elephant products from Mozambique.
As from the 2010 season, you may no longer hunt klipspringer, caracal, blacked-back & side-striped jackal, civet, genet, serval or roan antelope in Mozambique.
Recommended Reading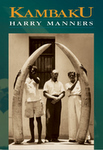 Kambaku by Harry Manners is the story of a lifetime spent hunting elephants in Mozambique. His story begins in 1937 when at an early age he shot his first elephant with tusks of over 80 pounds per side and continues until 1953 when ivory hunting was closed in Mozambique.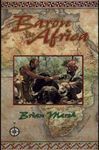 Baron In Africa: The Remarkable Adventures Of An Unusual Hunter by Brian Marsh is the biography of legendary hunter Werner von Alvensleben, a man without fear who also believed firmly in the value of wildlife and the wild places in modern life. He founded the famous Safarilandia hunting company, guiding Jack O'Connor, Robert Ruark and many others. A book full of excitement and adventure in post-World War II Mozambique.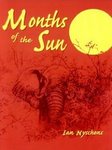 Months Of The Sun is about Ian Nyschen's career as an elephant hunter which began in 1947 in Southern Rhodesia when he found a companion-Faanie Joosten and the pair of them started hunting for ivory for a living. They roamed far and wide, often outside of the law, as far north as southern Tanzania and as far east as the coast of Mozambique. But Ian's stronghold was the thick jess bush of the Zambezi Valley, a place he loved more than any other. There, visibility was so poor that sometimes a hunter could be close enough to touch an elephant with the barrel of his rifle before he could see it. Ian's life was one fantastic and epic adventure after another.
Elephant Hunting In Portuguese East Africa by Jose Pardal who hunted for over thirty-two years in Portuguese East Africa, in today what is known as Mozambique. During the years following World War II, Pardal hunted ivory by himself with only his family and occassional friends for companions. Without the help of any professional hunter, he shot nearly 100 elephants, the great majority above-average tuskers. This book chronicles the hunting-life story of a nearly vanished breed of man - those who single-handedly hunted elephants for prolonged periods of time.
Hunting Mozambique Resources