Bushbuck Hunting
Don't be surprised if this tough little spiral-horned antelope gives you a hunt that you'll never forget. Also don't be surprised if you find yourself asking for it to be skinned as a full mount.
"The theme of bush-buck hunting is to me a most inspiriting one, and did space admit, I could recount many tales of success and failure experienced in the pursuit of this game little antelope. But I will only say that the memory of the many hours of early morning through which I have wandered over the grassy ridges, stalked silently along the edges of dark kloofs, or penetrated their hushed solitudes, forced my way through the dew-laden cover by the banks of full-flooded rivers, or watched from some point of vantage the rough slopes of bush-crowned kopjes in the hope of seeing the dark form of a wary old ram.....the memory of these days will be amongst the brightest of my sporting experience." Frederick Vaughan Kirby, 1896.
Bushbuck Trophy Minimums
The scientific classification of bushbuck is an interesting mess - there were well over 40 bushbuck varieties described and frequently named after luminary hunters and personalities of old Africa. Kenya particularly seemed to be a hotbed of at least 7 different bushbucks. The bygone hunter-naturalists would shoot a bushbuck, count the spots or stripes, observe the depth of fur colour and whether there was neck hair or not. If this animal differed from the one 'nextdoor', the hunter would submit it as a new variant.
After further analysis over the years, these many bushbuck variants were classified into the smaller number of subspecies groups, which we know today. However there are still some differences between how Rowland Ward and SCI regionally classify the bushbuck.
Rowland Ward and SCI do not recognise the Shoan busbuck, Tragelaphus scriptus powelli, as a separate subspecies, so lumps them in with Menelik's bushbuck, Tragelaphus scriptus meneliki. Rowland Ward still retains the historic records for the Shoan bushbuck though.
Unlike SCI, Rowland Ward does not recognise the Cape bushbuck, Tragelaphus scriptus sylvaticus, or Limpopo bushbuck Tragelaphus scriptus roualeyni as separate subspecies and lumps them all together as South African bushbuck, Tragelaphus scriptus sylvaticus.
Tragelaphus scriptus decula (Abyssinian Bushbuck)
RW Minimum
RW Record
RW Measurement Method
SCI Minimum
SCI Record
SCI Measurement Method
133/8"
145/8"
8
25"
406/8"
2
Tragelaphus scriptus massaicus (East African or Masai Bushbuck)
RW Minimum
RW Record
RW Measurement Method
SCI Minimum
SCI Record
SCI Measurement Method
16"
191/4"
8
34"
53"
2
Tragelaphus scriptus meneliki (Menelik's or Arusi Bushbuck)
RW Minimum
RW Record
RW Measurement Method
SCI Minimum
SCI Record
SCI Measurement Method
113/8"
155/8"
8
29"
456/8"
2
Tragelaphus scriptus ornatus (Chobe Bushbuck)
RW Minimum
RW Record
RW Measurement Method
SCI Minimum
SCI Record
SCI Measurement Method
14"
195/8"
8
33"
553/8"
2
Tragelaphus scriptus powelli (Shoan Bushbuck) (Historical)
RW Minimum
RW Record
RW Measurement Method
SCI Minimum
SCI Record
SCI Measurement Method
111/4"
145/8"
8
N/A
N/A
2
Tragelaphus scriptus sylvaticus (Cape or South African Bushbuck)
RW Minimum
RW Record
RW Measurement Method
SCI Minimum
SCI Record
SCI Measurement Method
15"
213/8"
8
31"
534/8"
2
Tragelaphus scriptus bor (Nile Bushbuck)
RW Minimum
RW Record
RW Measurement Method
SCI Minimum
SCI Record
SCI Measurement Method
133/8"
183/4"
8
29"
482/8"
2
Tragelaphus scriptus scriptus (Harnessed Bushbuck)
RW Minimum
RW Record
RW Measurement Method
SCI Minimum
SCI Record
SCI Measurement Method
113/4"
171/8"
8
25"
45"
2
Tragelaphus scriptus roualeyni (Limpopo Bushbuck)
RW Minimum
RW Record
RW Measurement Method
SCI Minimum
SCI Record
SCI Measurement Method
N/A
N/A
8
33"
543/8"
2
Where To Hunt Bushbuck
Bushbuck of one form or another are found all over Africa and are usually hunted as an animal on a general plains game hunt in southern Africa or as an extra animal when on a specific bongo or mountain nyala hunt.
Most hunters don't give a hoot which bushbuck subspecies they are hunting in their southern African hunt area. However, if you are a bushbuck hunting connoisseur, and there are a few who like to collect all the possible subspecies, you might need to know where each bushbuck occurs.
The Abyssinian bushbuck and Menelik's bushbuck can only be hunted in Ethiopia and usually on a hunt for the unique animals only found there. If mountain nyala is your priority, you should be able to get a Menelik's bushbuck in the same area. If you want an Abyssinian bushbuck, you will need to hunt a lowland area such as the Omo Valley or the Danikal.
The Shoan bushbuck found in Ethiopia, is no longer considered to be a separate bushbuck subspecies and is classified as a Menelik's bushbuck.
The East African or Masai bushbuck is found in Kenya, Uganda and Tanzania but can only be hunted in Tanzania on a 16, 21 or 28 day licence.
The Chobe bushbuck occurs in the Zambezi river drainage area in a band stretching from the Caprivi in Namibia, across northern Botswana, Zambia, Malawi, northern Zimbabwe and adjacent areas of Mozambique. So the Chobe bushbuck is available to hunt in the far north of Namibia in Caprivi and Kavango. The rest of Namibia is mostly devoid of any form of bushbuck. They may also be hunted in Zambia, northern Zimbabwe and northern areas of Mozambique.
The Cape bushbuck is found and can be hunted in South Africa, technically in the eastern cape area.
The Limpopo bushbuck is found can be hunted in the Limpopo river drainage areas of northern South Africa, Botswana, southern Zimbabwe and southern Mozambique.
The Nile bushbuck range is from north-east Congo, through Uganda to north-west Kenya, southern Sudan and extreme west of Ethiopia. It is available to hunt in Uganda.
The harnessed bushbuck ranges from Gambia and Senegal, across west Africa to Cameroon, Congo, CAR . The harnessed bushbuck my be hunted in Benin, Burkina Faso, on a savanna hunt in Cameroon and CAR.
Bushbuck Hunting Prices
The Abyssinian bushbuck trophy fee ranges from US$400 up to US$1000. As with all Ethiopian game animals, you will need to inform your outfitter that you want to hunt this bushbuck, check he has quota and pay a non-refundable licence fee before hunting.
The Menelik's bushbuck trophy fee is US$6000.
The East African bushbuck hunted in Tanzania carries a Government trophy fee of US$600. Any other prices seen will have included the % for community development/anti-poaching.
The Chobe bushbuck trophy fees seen for Mozambique may or may not include the pre-payable, non-refundable Government licence fee and tax. The total Mozambique trophy fees for the Chobe bushbuck will be in the range of US$1220. In Zambia the prices range between US$900 to US$1100. In Zimbabwe Chobe bushbuck trophy fees will be between US$1000 to US$1500. In the Caprivi area of Namibia, a Chobe bushbuck trophy fee is about US$1000.
The Cape and Limpopo bushbucks are frequently listed as just a bushbuck. You can take a guess based on the hunt location but ask the outfitter if it's important to you. Some outfitters or agents offer both types of bushbuck on a trophy list so, if a specific bushbuck is a priority, it's best to ask if a change of location is required etc.
The Cape bushbuck trophy fees range from US$900 to US$1300 in South Africa.
The Limpopo bushbuck trophy fees range from US$800 to US$1500 in South Africa. In Botswana, the Limpopo bushbuck trophy fee is around US$1000 and in Mozambique from US$950 to US$1750 including licence fee and tax.
Limpopo and Cape bushbuck also appear in all-inclusive hunt packages. Just make sure you select a package of a suitable length for you to have a fair chance at a bushbuck. They are extremely wary animals and a bushbuck hunt can be quite time-consuming.
Trophy fees for the Nile bushbuck hunted in Uganda will range from US$950 through to US$2500.
Trophy fees for the harnessed bushbuck in west Africa are almost always quoted in Euros. In Benin you are looking at a trophy fee of €1500. In Cameroon, the harnessed bushbuck is on a Group B hunting licence and the trophy fee ranges from €375 up to €700. In CAR, the harnessed bushbuck trophy fee goes from €500 up to €800. In Burkina Faso the trophy fee is from €340 to €1950.
Bushbuck Hunting Methods
The most common way to hunt this species is to slowly stalk the riverine areas and look for movement, or occasionally the entire animal. This method is considerably less effective than still hunting.
These antelopes are browsers and they like to sunbathe in those small open areas between the thick bush. Just walk the suitable areas close to dry or nearly dry riverbeds and look for 'bushbucky' areas. Once located, leave the area to settle down and then return later. Best times seem to be around 9 - 11 am or 3 - 5 pm. Lay out in a discreet position that allows a good view and shooting angle. Usually within an hour or so, an older ram will wander into the area for a bit of easy feed and some sunshine.
This antelope should be treated with caution, especially if wounded. They are brave and those pointy little horns can sever your femoral artery with one sweep.
A Good Bushbuck Trophy
Horn length - if the horns tip out towards the end, the bushbuck will be a fine trophy. For a Chobe, Cape or Limpopo bushbuck, horns over 15" with thick bases will be good. For an outstanding record Chobe bushbuck, take a look at the video below.
Patches of hairless areas around the neck with worn horns will indicate an old bushbuck.
A Huge Chobe Bushbuck From Zambia
Bushbuck Hunting Shot Placement
Bushbuck Ram Vital Statistics
Bushbuck Ram Vital Statistics
Abyssinian
Menelik's
East African
Chobe
Cape
Limpopo
Nile
Harnessed
Shoulder Height
26-30"
66-76cm
28-30"
71-76cm
28-36"
71-91cm
28-30"
71-76cm
28-30"
71-76cm
32-36"
81-91cm
27-36"
68-91cm
26-30"
66-76cm
Weight
80-100lb
35-45kg
100-120lb
45-55kg
100-140lb
45-63kg
100-120lb
45-55kg
100-120lb
45-55kg
100-130lb
45-60kg
80-140lb
35-63kg
70-100lb
32-45kg
Busbuck Habitat and Requirements
All the bushbuck subspecies prefer indigenous forest, thickets or riverine wooded areas, where dense vegetation provides cover. They often move to small open glades to feed on leaves and soft stems or tree shoots and shrubs of the right height for them.
Bushbuck are always found close to permanent water courses.
Interestingly, where nyala have been newly introduced and do well in a hunting area where bushbuck naturally occur, the bushbuck numbers will decline quite drastically or even become locally extinct. This is thought to be because the larger nyala browses the same food in larger amounts and also taking the food the bushbuck can't reach.
Bushbuck Social Structure
Bushbuck are solitary animals with overlapping home ranges but they are not territorial. They may live and feed close to other bushbucks.
Incredibly you might find that when you shoot your bushbuck, the whole area erupts with other bushbuck jumping up to check themselves for holes...and you never knew they were there.
Bushbuck Gestation Period
After a gestation period of around 6 months, one offspring is born.
Bushbuck Gender Identification
Generally with all the bushbuck subspecies, the males have a darker colouration than the females, resulting in a more striking differentiation between their white stripes and spots.
Males are slightly larger than females and have horns. Bushbuck ewes do not have horns.
Bushbuck Gallery
Click images to enlarge
Bushbuck Trophy Permits (2015)
All Bushbuck Subspecies

CITES

USF&W

EU

AUS

N/A
N/A
N/A
N/A
Bushbuck Trophy Taxidermy
If your budget can stretch to it, any one of these exquisite bushbuck subspecies simply demand a full mount display. If a full mount is not possible, of course bushbuck make great pedestal or shoulder mounts.
Don't forget to tell your taxidermist not to blacken and polish the horns, if you want the horns to look natural.
Click images to enlarge
So What About The Bushbuck Names?
Most of the subspecies of bushbuck are named for the region of Afica they inhabit.
Menelik's bushbuck, Tragelaphus scriptus meneliki, was named in honour of Emperor Menelik II of Ethiopia (1844 - 1913) in 1902 by Oscar Neumann (1867 - 1946), a German ornithologist who travelled through Somaliland and southern Ethiopia collecting zoological specimens from 1900 to 1901.
The harnessed bushbuck was named as such because the white stripes and spots form the distinct pattern similar to a horse harness.
Bushbuck Hunting Recommended Reading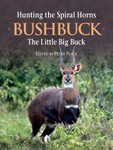 Hunting The Spiral Horns: Bushbuck: The Little Big Buck by Peter Flack (2014) contains everything a bushbuck hunter could want to know from natural history and distribution to bushbuck hunting techniques.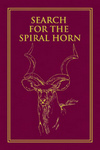 Search For The Spiral Horn by Craig Boddington (2002) who is one of the few hunters who has successfully hunted each of the major varieties and most of the subspecies of the nine spiral-horned antelope of Africa.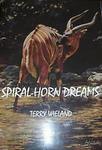 Spiral Horn Dreams by Terry Wieland (1995) is about a subject that arouses as much excitement and emotion as any big game. Kudu, bongo, Lord Derby eland, sitatunga, mountain nyala and bushbuck. These animals cause any big game hunter both pain and joy - sometimes simultaneously. If you're not 'mad keen' about hunting these animals before reading this book, you will be afterwards.
More On Bushbuck Hunting
Hunting Other African Animals
Big Five Hunting
Waterside Hunting
Other Plains Game Hunting
Spiral Horned Antelope Hunting
Large Antelope Hunting
Medium Antelope Hunting
Small Antelope Hunting
African Pig Hunting
Other Cat Hunting
Animals Of Opportunity