Old African Natural History Books
The old African natural history books include the works of naturalists and travellers from the early 20th century. Much of the natural history observations of the time were related to sport hunting, plus there was a great interest in ornithology.
David A Bannerman
David Armitage Bannerman (1886 - 1979) was a prominent British ornithologist. He wrote many books on the birdlife of many regions of the world but only the African ones are listed here.
The Birds Of Tropical West Africa by David A Bannerman (1930) is a collection of 8 volumes with special reference to birds of the Gambia, Sierra Leone, the Gold Coast and Nigeria. Contain maps and beautiful coloured plates.
The Birds Of West And Equatorial Africa by David A Bannerman (1953) is two volumes of author's famous work used for years by those working in Nigeria and the Gold Coast.
Larger Birds Of West Africa by David A Bannerman (1958)
F Fraser Darling
Sir Frank Fraser Darling (1903 - 1979) was an English ecologist, ornithologist, farmer, conservationist and author.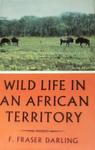 Wild Life In The African Territory: A Study Made For The Game And Tsetse Control Department Of Northern Rhodesia by F Fraser Darling (1960). A survey commissioned by the government of Northern Rhodesia to provide a basis for planning wildlife parks. Recent Addition
J G Dollman
Captain John Guy Dollman (1886 - 1942), known as Guy Dollman, was a British zoologist and taxonomist. He was an authority on many species and wrote numerous books and articles of which only the ones connected to Africa are listed here.
Catalogue Of The Selous Collection Of Big Game In The British Museum (Natural History) by J G Dollman (1921). This catalogue details the collection of big game shot by Captain F C Selous, between the years 1870 and 1916, which was in the British Museum (Natural History). The African big game collection contains 443 specimens with 81 specimens from Europe, Asia and North America. Excerpts from Selous' book 'A Hunter's Wanderings In Africa' have been included as part of the descriptive text.
The Game Animals Of Africa by J G Dollman and R Lydekker (1908) are detailed descriptions of the characteristics and natural history of a wide variety of game mammals, with numerous full-page and text illustrations.
Rowland Ward's Records Of Big Game With Their Distribution, Characteristics, Dimensions, Weights, And Horn And Tusk Measurements edited by J G Dollman and J B Burlace (1922). Includes numerous charts of measurements of big game.
Ralph E Drake-Brockman
Mammals Of Somaliland by Ralph E Drake-Brockman (1910) is the result of five years' study of the fauna of Somaliland made while residing in Somalia.
British Somaliland by Ralph E Drake-Brockman (1912)
Frederick J Jackson
Frederick John Jackson (1859 - 1929) was an English administrator, explorer and ornithologist. He led an expedition to make contact with Emin Pasha and in 1889 led another expedition to explore the new British colony of Kenya. Jackson later became the first Governor of Kenya, and also served as Governor of Uganda from 1911 to 1918. The Jackson's hartebeest, Alcelaphus buselaphus jacksoni was named after Frederick Jackson.
Notes On The Game Birds Of Kenya And Uganda (Including the Sand-Grouse, Pigeons, Snipe, Bustards, Geese And Ducks) by Frederick J Jackson (1926) is a comprehensive look at game birds of Kenya and Uganda, accompanied by beautiful full-colour plates. One of the first major publications on the subject, the book contains important information on a broad range of species throughout the area. Organized and designed as a reference book.
The Birds Of Kenya Colony And The Uganda Protectorate by Frederick J Jackson (1938) is a valuable contribution to East African ornithology, edited and enlarged by W L Sclater.
C W Mackworth-Praed & C H B Grant
Cyril Winthrop Mackworth-Praed (1891 - 1974) was a British Olympic gold medallist in shooting at the 1924 Games as well as an ornithologist. He went to East Africa to collect bird specimens for the British Museum.
Captain Claude Henry Baxter Grant (1878 - 1958) was a British ornithologist and collector. Grant's rock rat, Grant's bushbaby and Grant's golden mole are named after him.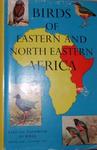 Birds Of Eastern And North Eastern Africa by C W Mackworth-Praed & C H B Grant (1952). 2 Volumes. Covers the birds of Sudan, Ethiopia, Somalia, Kenya, Tanzania, Mozambique, Uganda, Rwanda, Burundi and Malawi.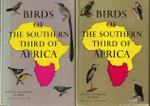 Birds Of The Southern Third Of Africa by C W Mackworth-Praed & C H B Grant (1962). 2 Volumes. This monumental work is an attempt by two leading ornithologists to give to others the book they wanted when they first visited and lived in Africa. Much skilled research has gone into the making of it - it took twenty years to compile the material and the scientific and systematic side of the work has been published in various ornithological journals.
Birds Of West Central And Western Africa by C W Mackworth-Praed & C H B Grant (1970)
Sir Andrew Smith
Sir Andrew Smith (1797 - 1872) was a Scottish surgeon, naturalist, explorer and zoologist. He joined the Army Medical Services in 1816 and was sent to the Cape Colony in 1920. He led a scientific expedition into the interior and was able to indulge in his interests of natural history and anthropology.
Illustrations Of The Zoology Of South Africa by Andrew Smith (1838). 5 Volumes. These volumes are the rarest works on African zoology.