Practical Hunting Books
The practical hunting books are wide ranging on topics from gunshot injuries and planning a hunt through to aging lions and managing an African game ranch.
Dugald Blair-Brown
Surgical Experiences In The Zulu And Transvaal Wars 1879 And 1881 by Dugald Blair-Brown (1883)
J Bothma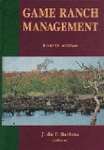 Game Ranch Management by J Bothma (1990) is a practical guide on all aspects of purchasing, planning, development, management and utilisation of a modern game ranch in southern Africa.
Cleve Cheney
The Comprehensive Guide To Tracking
by Cleve Cheney (due out 2013) Tracking is an art form as well as a skill. But it is an art that can be taught and a skill that can be acquired. Cleve Cheney, an instructor at the Southern African Wildlife College, is a master at tracking both animals and humans. He has brought together a massive amount of information on the how, when and where of tracking. Recent Addition
Richard Conrad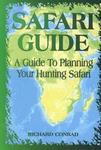 Safari Guide: A Comprehensive Guide To Planning Your Hunting Safari by Richard Conrad (2001)
Captain L M Dundas
A Big Game Pocket Book For Kenya Colony by Captain L M Dundas (1927) is a guide to the game and hunting them and also a guide to the treatment of skins and trophies.
Robert Elman
The Complete Book Of Hunting: A Definitive Guide To Field Shooting For All Sportsmen edited by Robert Elman (1980) has assembled an international team of experienced writers and photographers who have successfully interwoven technique, strategy and woods-lore to create a truly comprehensive volume of immeasureable aid to both the novice and the veteran.
P Jay Fetner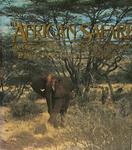 The African Safari: The Ultimate Wildlife And Photographic Adventure by P Jay Fetner (1987) is a definitive work on the practical elements of planning a safari with a proper appreciation of the animals and their environment. Extensive coverage of wildlife, with chapters on photography and on the writings of explorers, hunters and naturalists.
Tim Ivins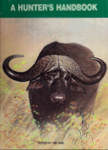 A Hunter's Handbook by Tim Ivins (1981) is an informative, well illustrated book on South African hunting, concentrating on the hunter's code and safety, legal concerns, and useful chapters on bush cooking, camping checklists and first aid. Recent Addition
Aubrey Wynne Jones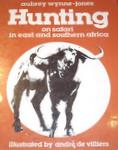 Hunting: On Safari In East And Southern Africa by Aubrey Wynne Jones (1980) is a comprehensive and beautifully illustrated practical companion for the hunter. Includes where to aim depending on which way the animal is facing, advice on basic equipment and requirements, choice of trophies, appropriate rifles, game distribution maps, hunting tips and tactics and much more.
The Sport Of Shooting In Southern Africa by Aubrey Wynne Jones (1993). Illustrated chapters range from the historical perspective of shooting in the sub-continent to indepth commentaries on the shooting season, gamebird management, the shotgun, gundogs in Africa, the professional shoot, clay pigeon shooting, falconry and even gamebird cooking.
Louis La Garde
Gunshot Injuries by Louis La Garde (1914). This is a book every hunter should read. Colonel La Garde was in charge of the Army medical school and professor of surgery and his work spans the period from 1860 to 1916.
P M Leary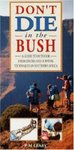 Don't Die in the Bush by P M Leary (1994) is a guide to outdoor emergencies and survival techniques in southern Africa.
Jeff Murray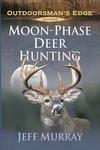 Moon-Phase Deer Hunting by Jeff Murray (2004) are the author's theories on how the different phases of the moon affect whitetail behaviour and movement patterns. Readers learn what moon phases make mid-morning hunting the best time to be afield and how to pinpoint the timing, intensity and duration of the rut by using the New Moon formula.
Steve Robinson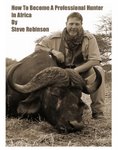 How To Become A Professional Hunter In Africa by Steve Robinson (2011) is a practical guide and comprehensive training manual for anyone wanting a career in the African hunting safari industry. Kindle Version
Burk H Stelzner
Guide To Safaris by Burk H Stelzner (1969) tells both the hunter and the photographer how to plan, outfit and participate in a safari in the most economical, time-saving and effortless way. It reflects all the colour and romance that are a part of safaris.
Gerhard Swan, Pieter Smit and Dirk Botes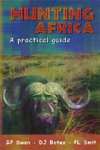 Hunting Africa: A Practical Guide by Gerhard Swan, Pieter Smit and Dirk Botes (2002) covers every aspect of what todays professional hunters and safari specialists need to know. The authors offer informed reading for all outdoors men.
Karyl Whitman and Craig Packer
A Hunter's Guide To Aging Lions In Eastern And Southern Africa by Karyl Whitman and Craig Packer (2007) is a guide to making lion trophy selection. The guide contains the most scientifically up to date data on judging the age of African lion.