Bookshelf Latest Additions
The books listed here are the latest additions to the Shakari Connection Bookshelf. In no particular order, there are books on African hunting, African exploration, hunting firearms and more. All the books newly added to the website will be listed on this page before going into their various categories and into the author index.
Please note, this page contains affiliate links, which means Shakari Connection receives a commission if you make a purchase using these links.
JUNE 2018
J Granville Squiers
Alone In An African Swamp by J Granville Squiers (1938) is a memoir of the author's experience in the First World War campaign against German East Africa and his safari expeditions. He was experienced hunter and trader and was hired to examine the mangrove forests of East Africa for possible harvesting. He travelled down the Rufiji River spending time examining the wrecked German warship Koenigsberg, with several incidents of hunting hippopotamus and crocodile.
Anne Dundas
Anne Louise (Hay) Dundas (d.1959) was the wife of Sir Charles Dundas who was a district commissioner of the Moshi area in Tanzania between 1908 and 1915.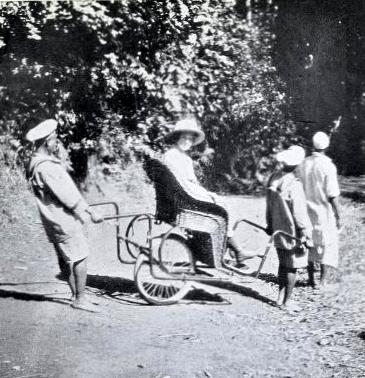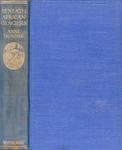 Beneath African Glaciers by Anne Dundas (1924) includes the "Humours, tragedies and demands of an East African government station as experienced by an official's wife, with some personal views on native life and customs". Free eBook
Bayard Taylor
Bayard Taylor (1825 - 1878) was an American poet, diplomat and prolific travel author.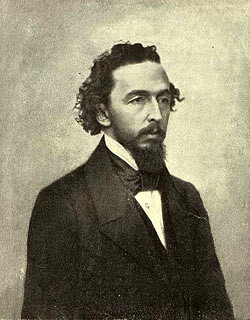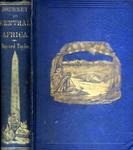 Journey To Central Africa: Or, Life And Landscapes From Egypt To The Negro Kingdoms Of The White Nile by Bayard Taylor (1854) records the author's travels in Egypt, Ethiopia and the Sudan during 1851 and early 1852. The book is filled with fascinating details of locales and peoples. Several years before the source of the White Nile had been established, Taylor travelled well south of Khartoum, as reflected in his account and its accompanying map. His objective, however, was to collect experiences rather than to help unravel what Harry Johnston called "the greatest geographical secret after the discovery of America". Free eBook
Adela M Day
Sunshine And Rain In Uganda by Adela M Day (1932) is an account of life as the wife of a surveyor in Ugnda and the adventures of her young son growing up in Uganda in the early 1910s. Adventure in travelling throughout Uganda plus a chapter on big game and one on lesser game.
J C Cairns
John C Cairns (d. 2014) was born of Scottish parents who emigrated to Canada in 1913. He served in the Canadian Airforce and after gaining a MA in English, he moved to Tangayika as a District Officer. His wife, Beverley J Cairns, illustrated this book.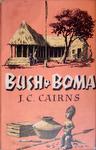 Bush & Boma by J C Cairns (1959) is an account of East-African life by the author who worked for six and a half years as a District Officer at Kilwa, Mikindani and Dar es Salaam in Tanganyika. Tales of events at the Boma (the office) which is the focus of ceasless complaints and disputes. Cairns job included being a magistrate, prison officer, head of police, tax collector, issue of game licence, forestry permits and vermin destruction.
Eustace Sapieha
Prince Eustace (Stash) Sapieha (1916 - 2004) was a Polish nobleman, one-time cavalry officer, professional big game hunter and owner of a ruby mine. Born into the Polish aristocracy and with his home burned in 1939, he spent six years as a prisoner of war. More pauper than prince, he married Didi shortly after the war and leaves Europe to join his parents in Kenya. With no formal qualifications he is forced to live off his wits and charm which he does for the rest of his life.
The Way It Was: The Undemocratic Memoirs Of Eustace Sapieha by Eustace Sapieha (Edited by Delulu Upsom & Penny Fleming) (2006) is the life story of a Polish prince, cavalry officer, prisoner of war, saw mill , scrap metal merchant, prospector, then a professional hunter and safari operator for 20 years.
Percy Rowe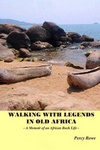 Walking With Legends In Old Africa by Percy Rowe (2016) is a memoir, recounting tales from the author's days in the wild African bush during the 1940-1950's. These tales chronicle Percy's early days growing up in the Andrade Valley of Portuguese East Africa (Mozambique), his elephant hunting adventures with Wally Johnson and other notable characters from that era and his crocodile hunting escapades in Nyasaland (Malawi).
Roderick Cameron
Roderick William Cameron (1913 - 1985) was an American history and travel author.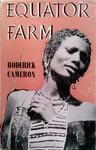 Equator Farm by Roderick Cameron (1955) is based on an extended visit to a family farm in near Lake Baringo, in the White Highlands during the Mau Mau Emergency. The author evokes many aspects of settler life in Kenya at this period. Other chapters deal with Mau Mau, the coast, Lamu, Zanzibar, the Masai & Uganda in the early 1950s.
Bert D'Amico
Albert D'Amico (1936 - 2017) was an adventurer whose travels took him to the sub-Arctic, the Amazon and the Northern Frontier District in Kenya. In the far reaches of the NFD he hunted game for famine relief, initiated fund raising projects and delivered food/medical aid.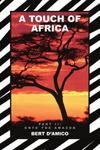 A Touch Of Africa by Bert D'Amico (2005) chronicles Bert D'Amico's adventures, first in Africa, then in the Amazon rainforest. But the book is more than simply an interesting memoir, as D'Amico blends in discussions of mythology, anthropology and even theories of animal behaviour into his storytelling.
Hermann Freyberg
Hermann Paul Freyberg (1898 - 1962) was a German film writer and filmmaker who became popular with stories and documentaries on adventures and life in Africa, where he lived until 1959 as a professional big game hunter specializing in elephants and buffalo.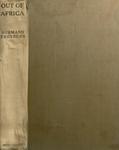 Out Of Africa by Hermann Freyberg, translated by K S Shelvankar (1935) is the story of the author's life as a professional big game hunter, as well as a diamond prospector and explorer, both in the Congo and in Angola.